Australian Aborigine Set to Bring Representation as an Indigenous Designer to NYFW
Australian Aboriginal fashion designer Bobbi Lockyer is set to fully represent her brand as an Indigenous fashion designer at New York Fashion Week (NYFW) in September 2022. The First Nations fashion designer and artist from the NAIDOC 2021 has been invited exclusively to NYFW to showcase its high-end fashion brand which has been recognized at Australian Fashion Week and Darwin Country to Couture. Lockyer started a crowdfunding campaign to generate funds for the fees needed to showcase his skills at NYFW. Additionally, for brands interested in exclusive content or partnering with Lockyer at NYFW, she has created a GoFundMe account to enable sponsorship.
As a proud Ngarluma, Kariyarra, Nyulnyul & Yawuru woman born and based in Port Hedland, Lockyer is committed to penetrating the fashion and creative art space through mind-blowing innovations. More so, proud to be a color-obsessed designer, she has so much going for her to add beautiful colors to the big event. As this will be her first trip outside Australia, she has plans in place to put on a big show!
Lockyer is well known as a queer Aboriginal artist and feminist pink-haired mermaid queen who is using the best of her abilities to revolutionize the art space. She is the Official Designer of Nikon Australia and an amazing single mom of four boys maximizing their great potential. Although she has a traumatic history, she never used her experience as an excuse to do great things with her skills. As a child, she was bullied and called demeaning names such as "too big for fashion", "dead rat" and "abo". She was told she would never succeed as an artist because she was too fat and as a native she was useless to the art space.
After calling off a very abusive marriage that had negative effects on her mental health 5 years ago, she started to develop her skills, building a solid structure and base for her photography and fashion brand called "Gantharri (pronounced Gun-thar-dee), which means both "Queen Bee" and "Grandmother" in the Ngarluma language. Gantharri is a tribute to his Aboriginal grandmother, the original Queen Bee. Surprisingly, less a year after developing her brand, she has been featured in Australian Fashion Week and Darwin Country to Couture.These outstanding feats and more are what she strives to accomplish as she continues to sharpen her saws. She is driven by her desire to provide fashionable clothing for women of all sizes, and her fashion brand is suitable for all genders and all sizes.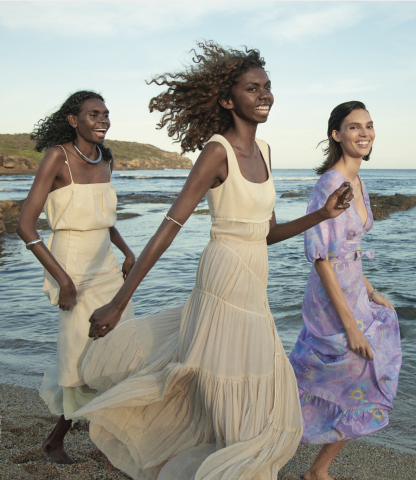 "Being part of the fashion industry itself, and not just my brand, is about representation for us Indigenous people. It's really important to me and important to our culture because growing up I felt like I couldn't wear fashion. I wasn't skinny enough or white enough to participate in fashion, so it's really important to me to help enable that for everyone," Bobbi Lockyer said.
For more information, visit www.bobbilockyer.com.
Media Contact
Company Name: Gantharri
Contact person: Bobbi Lockyer
E-mail : Send an email
Country: Australia
Website: https://www.bobbilockyer.com/